metal frame beds. The time since they were introduced up till now they are quite a lot popular. The people living in small apartments are mostly using metal beds due to their light frames. The small double beds are most appropriate for small area bed rooms.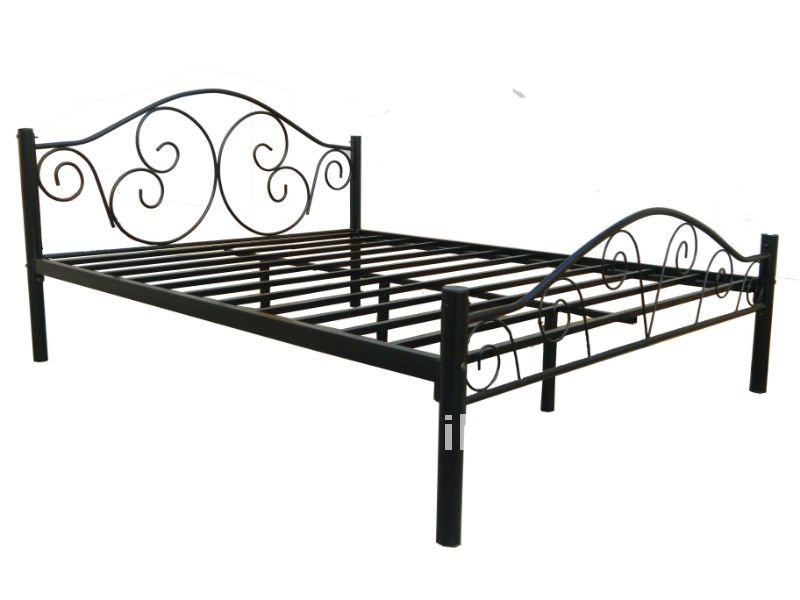 The metal beds are often made up of wrought iron or the brass. The most appreciable property of metal beds is that they can be painted in any color with ease. You can paint them by yourself even. They are pretty if they are clean and not damaged.
The most common reason of their damage is moisture, keep your metal bed or even all metal furnishes away from water or any other liquid. The moister make the surface rusty and that decrease the durability of the furniture.
Beside this the metal surface often get some scars when the kids play you can take them off by rubbing them with a fabric along with a detergent. The other thing that often occurs is the kids stick bubble gum which doesn't leave the bed easily to take that off, take a hair drier and heat the gum then detach it with the help of shopper. At the end simply clean it with a piece of fabric.
While daily cleaning doesn't miss the corners of the bed. This will prevent your bed from damages and will also increase its durability. Make your investment serve you longer by taking proper care.